Hawa Kombian, business growth strategist and coach, decodes how mission-driven leaders adapt, thrive & scale.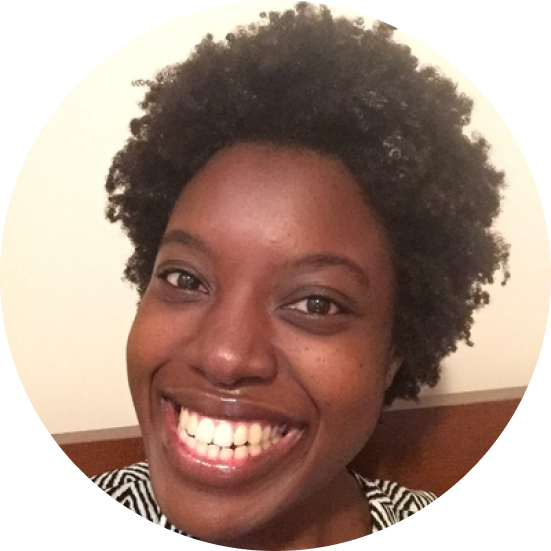 Are You Ready To Stand Out In Your Industry?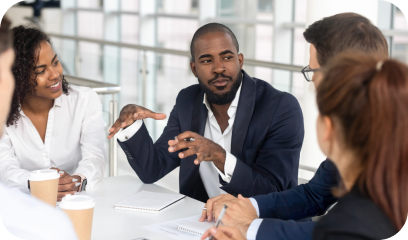 "Our goal is to equip 10,000+ professionals with the leadership skills to drive change across the continent through their businesses and workplaces by 2030.
The real question is…are you ready to redefine the future of work in Africa?"
Adaptive leaders continue to grow, while fixed managers struggle.
In our 10+ years of leadership management, we have observed a wide disparity between big and small businesses. The most successful organizations continue to grow and thrive, especially in new markets, while many others stay small and struggle even to acquire new customers. The assumption that goes around is that big companies succeed because they have more capacity, more financial muscle, and many resources. We see it differently.
No amount of money or resources can save your career or business from poor leadership.
While it is true that these factors play a big role in the growth of a business, no amount of money or resources can save your career or business from poor leadership. From our years of experience, we stand firm that any leader, especially in tech, can thrive and expand with through aligned self, team, & social leadership. We're ready to make it happen – are you?
Our media is designed to accelerate your leadership growth by enabling you to
Enhance your skills to balance your personal goals, career development, and your leadership growth.
Become an outstanding business and functional leader, even with limited corporate experience.
Generate, sustainable, and scalable profits by creating consistent structures & systems.
Scale your business to by re-defining  industry standards & competitive advantage in a way  your competitors can never replicate.
Sharpen your wits in decision-making by learning the fine balance between innovation & risk management.
Build a profitable and influential brand connected to your community by driving social change and impact.
We all know that the work and business environment is where we, in Africa, create opportunities to solve the world's biggest social, environmental, and governance problems. Unfortunately, this is where we have the biggest problem.
Workplace disconnection is the leading cause of limited personal growth and stagnation for African founders, employees, and businesses. Considering that the (virtual) office is where we spend most of our time, this is alarming. But that's not all – the population trends tell us more.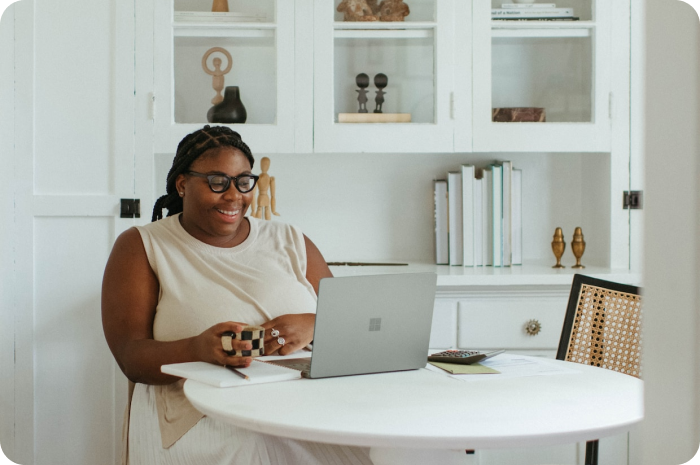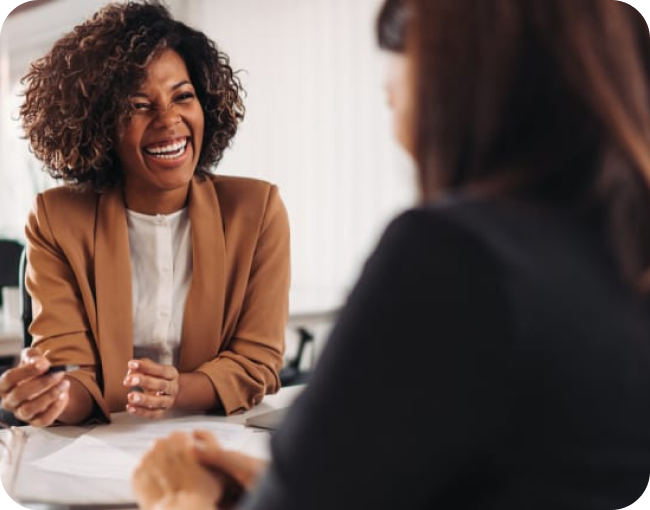 By 2035, all predictions show that Africa will have one of the world's youngest and largest working populations. Approximately 50% of 1.8 billion Africans will be 21 year old, and an increasing number will emerge as entrepreneurs and leaders in organizations tackling our biggest challenges and unearthing our greatest opportunities.
We strongly believe the workplace must be our focus if we want to change the continent and cement a functional, dynamic & global "future of work".
If 'workplace disconnection' is the problem, then 'workplace connection' is the solution. Our multilayered approach begins with intentional personal leadership, which drives effective organizational implementation, and an impact that is felt across our communities and integrated in the development of our continent.
We offer dynamic and diverse solutions to meet the needs of African leaders. From do-it-yourself programs to 1:1 collaboration, we've got you with unique offers that speak to your holistic journey.
Leaders have access to mixed and diverse content including written, audio & video to appeal to different  engagement styles.
The skills you gain are adapted from the best leadership practices, used by top companies globally, and are tailored for the African market.
Get ready for a hands-on experience. The programs are less theory and more practice, enabling you to enjoy instant benefits as you engage.
Our solutions are digitally available anywhere in the world. Clients have access to program material for life and enjoy internationally competitive rates.
Our multilayered approach supports you as an individual, and arms you with the confidence & tools to achieve change & global impact.
The 'intention' series is centered on your personal leadership journey. You will get the tools to explore your personal goals, leadership style, career trajectory.
The 'implementation' series helps you design solutions that position your team to generate results for & in your business.

The 'impact series' provides services through sustainable environmental, social & governance (ESG) advisory that help you manage stakeholders' risks, achieve sustainability & drive impact.
Excited about all we have to offer? The 'integration series' enables you to select a unique blend of intention, implementation & impact strategies to level up your career.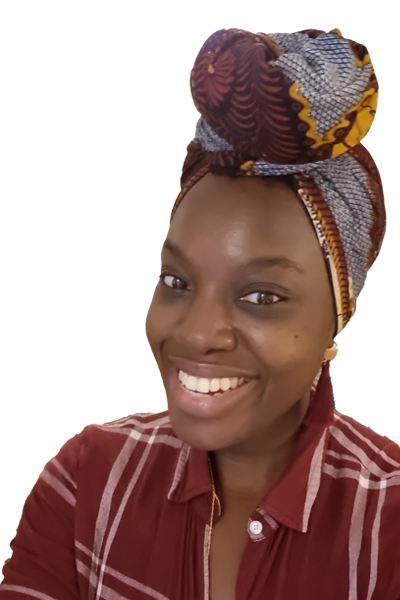 Hawa Kombian is a career business growth consultant with 10+ years of experience.
She has managed a successful track record in business scaling strategies and organizational development. Her career across Canada, West Africa, and the broader continent, has exposed her to diverse humanitarian causes, health-tech, and workforce development industries. Many describe Hawa as an intentional, passionate and creative leader. She has impacted organizational founders & their teams to achieve operational sustainability and social vibrancy by building results-driven cultures of connection.
While home in Northern Ghana, she noticed the disparity between many African businesses and those she had interacted with in her consulting career. Hawa identified the one thing causing startups in Africa to fail or stagnate, as opposed to their counterparts globally, which continued to grow and thrive. It was not capital or lack of resources. Many did not have the tools, structures, or social vision to scale up. Some knew what they needed but could not access services.
This is the inspiration behind "Hawa Kombian Consulting", to make these skills accessible and practical for all professionals, while maintaining global standards. The firm is a vehicle to help organizational leaders design careers with intention, implement key business strategies, and scale their ventures for profit and impact. The skills she unleashes in through the programs & advisory have helped many leaders address their scalability challenges and explore untapped opportunities in emerging markets.
An Africa where leaders transform and integrate their approach to purpose, entrepreneurship, and impact for the future of work, in order to position the continent for success and prosperity.
To integrate the entrepreneurial journey to profitability by enabling leaders in Africa (& the diaspora) to design & drive a leadership practice of personal development, strategy execution, and risk management.
We are true to who we are, and align intentions, words and actions.
We anchor our growth through our relationships with ourselves and others.
We raise our voices, skills, and abilities to inspire and guide toward collective success.